Bent u op zoek naar een nieuwe keuken nabij Klazienaveen? Op nog geen 40 minuten rijden vindt u de showroom van Eco Keukens, dé keukenzaak in omgeving Klazienaveen. Wij hebben meer dan dertig jaar ervaring in het ontwerpen, maken en samenstellen van allerhande op maat gemaakte keukens. Van industrieel tot landelijk en van simpel tot uitgebreid, bij ons kunt u uw droomkeuken laten ontwerpen!
Bij onze keukenzaak vindt iedereen een keuken die bij hem of haar past. Zo maken wij al onze keukens altijd volledig op maat. Bovendien kunnen wij keukens maken in alle denkbare stijlen. Dus of u nou een keuken zoekt voor een nieuwbouwwoning, voor uw huis aan een landweg of voor uw boerderij, wij hebben dé keuken voor u.
Wilt u meer inspiratie opdoen? Vraag dan onze brochure aan. Heeft u een vraag? Vul dan ons contactformulier in of bel ons op +31(0) 592 26 40 38. Liever de keukens in het echt zien? U bent van harte welkom in onze showroom. Hier kunt u op uw gemak alle mogelijkheden ontdekken als het gaat om uw nieuwe keuken! Klazienaveen valt bovendien binnen onze serviceregio, dus wij komen na aankoop de keuken ook graag bij u installeren.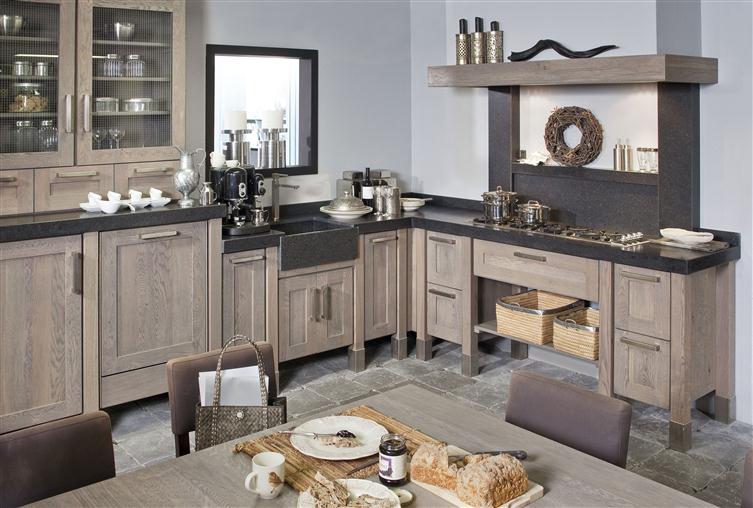 Keuken Klazienaveen: alleen de beste apparatuur
Natuurlijk is uw keuken in Klazienaveen niet compleet zonder de juiste keukenapparatuur. In onze showroom vindt u een gevarieerd aanbod keukenapparatuur van topmerken, zoals AGA, Bora, Boretti, Bosch, Falcon, Miele en Siemens. De keukenapparatuur van deze hoogwaardige merken zorgen ervoor dat u een nieuwe keuken krijgt waar u gerust tientallen jaren met plezier mee vooruit kunt. Bovendien zijn wij officieel AGA Experience Center, waardoor u bij ons ook regelmatig workshops kunt volgen waarin u kennismaakt met het prachtige AGA fornuis.
Of u nou een kookeiland zoekt of een volledig ingebouwde keuken, doordat Eco Keukens al meer dan 30 jaar de specialist is op het gebied van keukens kunne wij aan bijna alle verzoeken voldoen. Ons doel is om een keuken volledig naar uw wens te maken, zodat u met veel plezier in uw nieuwe keuken in Klazienaveen kan koken.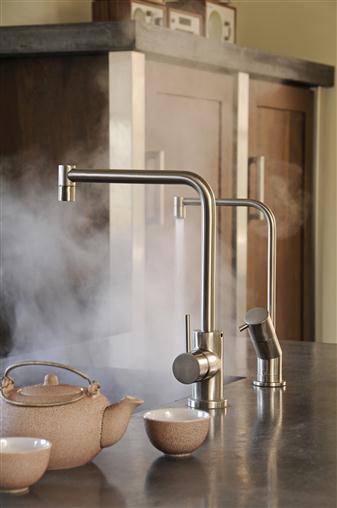 Wij monteren uw keuken in Klazienaveen
Bij Eco Keukens kunt u niet alleen terecht voor het ontwerp van uw keuken. Wij kunnen u namelijk van begin tot eind het werk uit handen nemen. Mocht u een mooie keuken bij ons hebben laten maken, dan komen wij deze ook graag voor u installeren. Wij hebben een installatieteam bestaande uit enkel de beste monteurs. Zo weet u zeker dat er ook tijdens het transport en de installatie zorgvuldig met uw nieuwe keuken wordt omgegaan. Bovendien bent u verzekerd van een nette afhandeling; onze monteurs gaan pas weg als alles naar tevredenheid is afgerond. Ook nemen ze altijd al het afval direct mee, zodat u meteen uitgebreid kunt genieten van uw nieuwe keuken in Klazienaveen.
Alle denkbare stijlen
U kunt uw keuken vlakbij Klazienaveen in alle denkbare stijlen laten ontwerpen. Zo hebben wij onder andere ervaring in: landelijk, Oud Hollands, Engels, modern, industrieel en design. Daarnaast zijn wij in de omgeving bekend vanwege onze originele houten keukens.
Bent u benieuwd naar hoe deze keukens er in het echt uitzien? U kunt uitgebreid ideeën komen opdoen in onze showroom.
Eco keukens heeft oog voor detail
Wij begrijpen erg goed dat u niet zomaar een keuken aanschaft. Een keuken is een grote investering waar u jaren mee doet. Onze mensen helpen u graag bij het afwegen van alle opties.
Wij plaatsen al jaren in de gehele regio keukens. Zo plaatsen wij ook keukens in de volgende regio's:
Kom gerust eens bij ons in de showroom, wij helpen u graag verder en zorgen ervoor dat u met het droomontwerp van uw keuken Klazienaveen weer inrijdt.