Een industriële keuken is een unieke stijl. Als u iets aparts wilt dan is industrieel zeker iets om te overwegen. De combinatie van stoere, robuuste materialen in combinatie met een strak design, maakt een keuken industrieel.
De stijl is eigenlijk van oorsprong erg minimalistisch, omdat het stamt uit omgebouwde fabrieken. Leegstaande fabrieken in New York werden omgebouwd tot appartementen, ook wel lofts genoemd. De keuken straalt een ruimte in een fabriek uit, maar wel op een moderne wijze. Alles moet functioneel, maar wel robuust en strak zijn in een industriële keuken.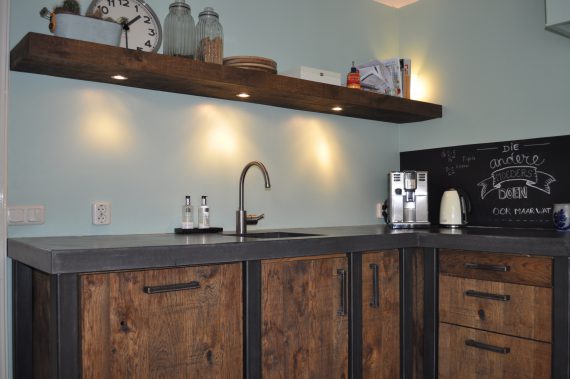 Industriële keuken voor de industriële woonstijl
Een industriële keuken hoeft niet op zichzelf te staan. U kunt ook uw gehele woonstijl industrieel maken. Het materiaal bij industrieel staat niet vast, maar als uw woonstijl ook aansluit op de keuken is dat wel extra mooi.
Er zijn vele mogelijkheden, zo kan er ook hier een kookeiland geplaatst worden. Het uiterlijk zal dan bijvoorbeeld uit roestvast staal (rvs) bestaan met een mooie zwarte omlijsting. Ook de achterwand kan zeer opvallend gemaakt worden door het de kleur van beton te geven. Dit laat bijvoorbeeld een houten afwerking van de kastjes er extra uitspringen.
Beton hoeft natuurlijk niet perse om een keuken industrieel te maken. Een achterwand van rode bakstenen kan ook heel erg de authentieke sfeer van een fabriek uitstralen. U kunt het zo gek niet bedenken of het past goed bij een industriële keuken. Onthoud dat het strak en simplistisch moet zijn en laat uw creativiteit samen met ons zijn gang gaan.
Typische kenmerken van een industriële keuken
Wij hebben allemaal ideeën op het gebied van industrieel die wij met u kunnen bespreken. Een industriële keuken heeft ontzettend veel kenmerken en wij hebben er een aantal voor u op een rij gezet:
Grote opvallende stalen afzuigkap.

Een afwijkende achterwand.

Stoer uiterlijk, door het gebruik van robuuste materialen als, roestvrij staal, hout, beton of metaal.

Veel zwarte accenten, maar ook goud, brons of koper wordt gebruikt om de oude leidingen in fabriekspanden na te maken.
Als de kenmerken in uw straatje passen, kunt u ook gaan denken aan de industriële keuken accessoires. De apparatuur in de keuken is vaak zwart. Denk bijvoorbeeld aan een zwarte kraan en gootsteen in een grijs marmeren keukenblad. Of een grote industriële lamp aan een lang zichtbaar draad. Zolang de accessoires het stoere aspect hanteren passen ze bij industrieel.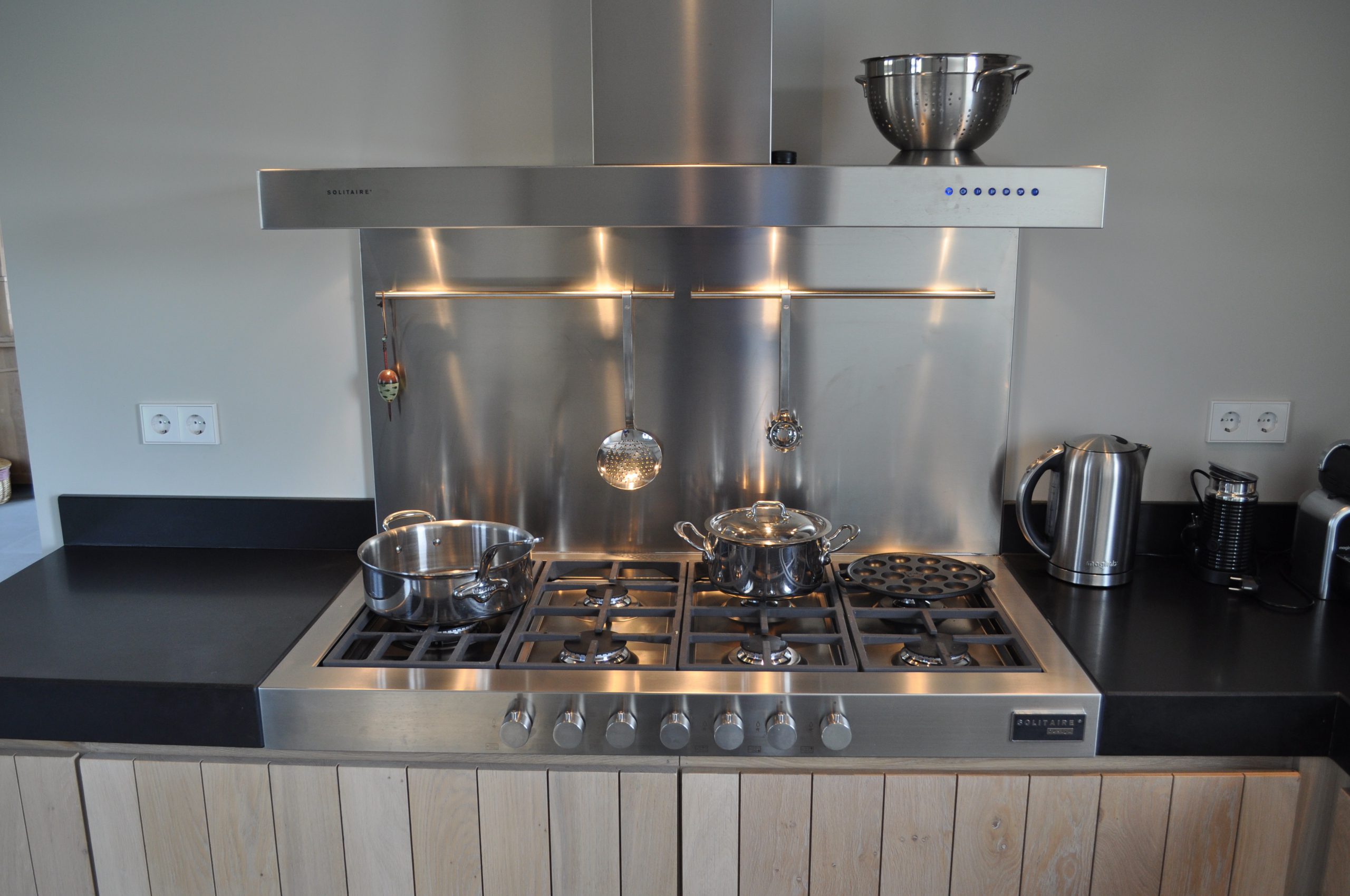 Niet alleen een stoere look
Industrieel is stoer, maar ook al snel een beetje kil of koud. Het komt vrij vaak voor dat strak, grijs of donker niet heel warm overkomt. Daarom vinden wij het logisch als mensen aspecten van verschillende stijlen willen combineren. Wij staan er dan ook altijd voor open om meer dan één stijl tegelijk te verwerken in een keuken.
Heeft u al eens gekeken naar de combinatie: landelijk industrieel? Wat echt voor een perfect mengsel van stoer en warm kan zorgen is een landelijke industriële keuken. landelijk met industrieel combineren zorgt voor warmere kleuren op een industrieel canvas. Door meer hout in plaats van staal te combineren met beton, straalt uw keuken al meer warmte uit.
Het is niet aan ons om te bepalen voor welke sfeer u kiest. Wij helpen u enkel met het samenstellen van uw droomkeuken. Met onze ervaring zullen we u adviseren over het interieur van uw keuken, om er zo voor te zorgen dat u de beste keuzes kunt maken.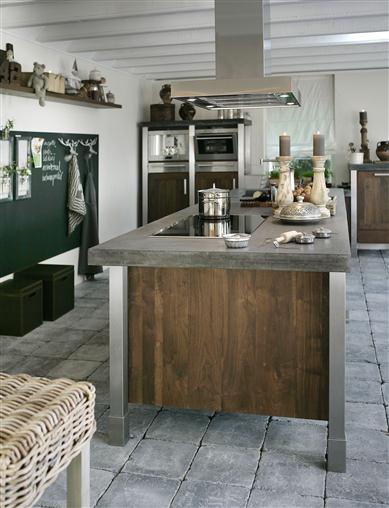 Industriële keuken kopen
Wilt u een industriële keuken kopen? Wij helpen u een keuken samen te stellen die aan al uw wensen voldoet. Neem contact op met Eco Keukens of maak geheel vrijblijvend een afspraak.
Heeft u vragen over onze keukens of werkwijze? U kunt ons bereiken via (0592) 26 40 38. Wilt u onze brochure aanvragen of meteen een afspraak maken? Neemt u dan contact met ons op via (0592) 26 40 38. Dan gaan we samen met u aan de slag om de beste industriële keuken te maken voor in uw huis.
Op zoek naar een andere keuken?
Naast het industriële keukentype kunt u bij ons terecht voor vele andere stijlen, waaronder: