Als u graag een nieuwe keuken in Drenthe wilt, dan bent u bij ons aan het juiste adres. Eco Keukens is namelijk dé keukenzaak van Drenthe. Wanneer u op zoek bent naar een unieke keuken met originele details en apparatuur van hoge kwaliteit, zult u bij ons zeker vinden wat u zoekt. Wat uw wensen voor een nieuwe keuken ook zijn, wij kunnen ze realiseren.
Al onze keukens worden namelijk op maat en met de hand gemaakt. U bent van harte welkom om onze showroom te bezoeken. Kom dus gerust langs, ga in gesprek met onze specialisten en stel uw keuken in Drenthe samen!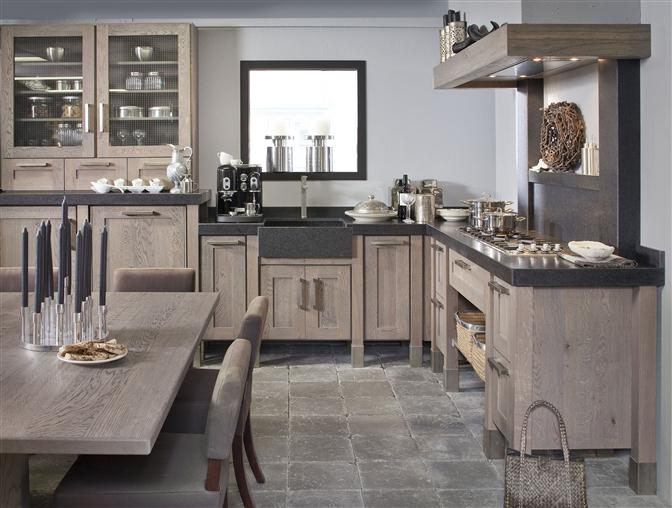 Nieuwe keuken in Drenthe
U kunt vrijblijvend langskomen in onze showroom voor een impressie van onze op maat gemaakte keukens in Drenthe. Met onze 30 jaar ervaring  kunnen wij elke keuken voor u realiseren. Deze keukens zijn altijd op maat gemaakt, zodat de perfect passen bij uw woning en interieur. Bovendien kunnen wij de keuken voor u installeren en monteren, zodat u er zelf zo weinig mogelijk werk van heeft.
Bij ons krijgt u niet alleen hoge kwaliteit, maar ook altijd een uniek ontwerp. Oftewel, bij ons vindt u een breed aanbod aan mogelijkheden, dus u hoeft voor uw nieuwe keuken Drenthe niet uit.
Alleen unieke keukens in de provincie Drenthe
Bij ons vindt u de uniekste keukens van de provincie Drenthe. Wij hebben namelijk geen 'basic' model keukens. Elke keuken maken wij op maat en aan de hand van uw wensen. Wilt u een voornamelijk houten design of liever een industriële keuken? Bij ons kan het allemaal. Ook een andere stijl keuken is geen enkel probleem. Zo maken wij ook regelmatig:
Landelijke keukens
Engelse keukens
Oud-Hollandse keukens
Designkeukens
Moderne keukens
U zou zelfs verschillende stijlen kunnen combineren. Ook wat betreft het model is er van alles mogelijk: rechte keukens, hoekkeukens en keukens met of zonder kookeiland: door de jaren heen hebben wij alles wel gemaakt.
Al onze ontwerpen zijn standaard van hoge kwaliteit. Bovendien gaan onze keukens door ons vakmanschap jarenlang mee. Een keuken van Eco Keukens in Drenthe is dus niet alleen praktisch en stijlvol, maar ook nog eens duurzaam.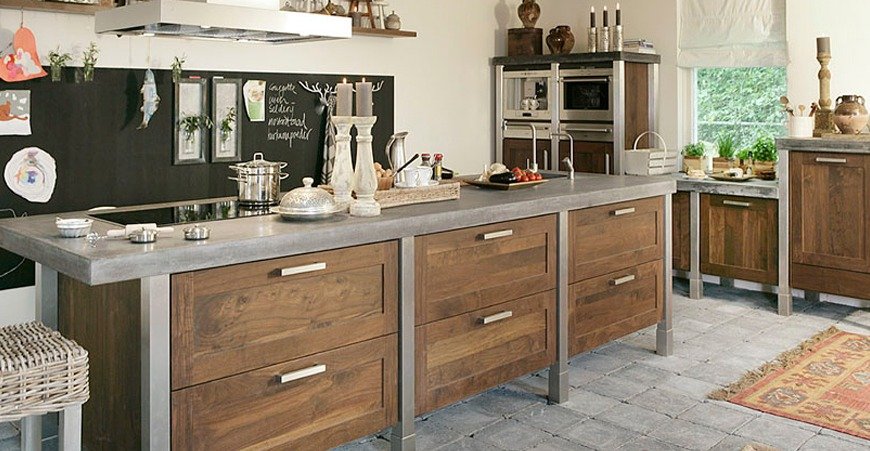 Kook in stijl met geavanceerde apparatuur
Met een keuken van Eco Keukens bent u klaar om in stijl te koken. Voor de keukenapparatuur hebben wij deals met merken die enkel hoogwaardige kwaliteit aanbieden, namelijk AGA, Boretti, Flacon, Miele, Siemens, Bosch en Bora. Van wijnklimaatkasten tot stoomovens en van een luxueus fornuis tot een modern kookveldafzuigsysteem, met apparatuur van deze merken tilt u de uitstraling van uw keuken naar een hoger niveau.
Montage van uw droomkeuken
Ook voor de montage van uw droomkeuken draaien wij onze hand niet om. Onze ervaren keukenmonteurs komen graag bij u langs om uw keuken in Drenthe te monteren. Doordat wij dit volledig in eigen beheer doen, bent u verzekerd van de beste service. Onze monteurs gaan dan ook pas weg als alles volledig naar wens is. Het afval nemen ze meteen mee, zodat u direct van uw nieuwe keuken kunt genieten.
Uw keuken in Drenthe kopen
Heeft u besloten om voor uw keuken Drenthe niet te verlaten? Kom dan eens bij ons langs voor een persoonlijk gesprek. Geniet van een kop koffie en laat u inspireren door onze keukens in de showroom.
Door de jaren heen hebben wij veel tevreden klanten gehad door heel Drenthe. Zo hebben wij keukens gemonteerd in onder meer:
Maak direct een afspraak maken door te bellen met 0592 794 756 of te mailen naar info@ecokeukens.nl en wie weet maakt u binnenkort wel gebruik van een uw nieuwe keuken in Drenthe.