Wilt u uw nieuwe keuken op maat laten maken? Aangezien wij enkel maatwerk leveren, is iedere keukenopstelling mogelijk. Onze opstellingen zijn betaalbaar, maar zijn met verschillende opties uit te breiden. Denk hierbij aan luxe keukenapparatuur of speciale accessoires. Om inspiratie op te doen kunt u onze keukenbrochure aanvragen, maar u bent ook welkom om langs te komen in onze showroom om hier een impressie te krijgen van de mogelijkheden. Dan ervaart u direct het vakmanschap dat wij afleveren. Wilt u graag deskundig advies? Kom dan langs of neem contact op met onze keukenadviseurs.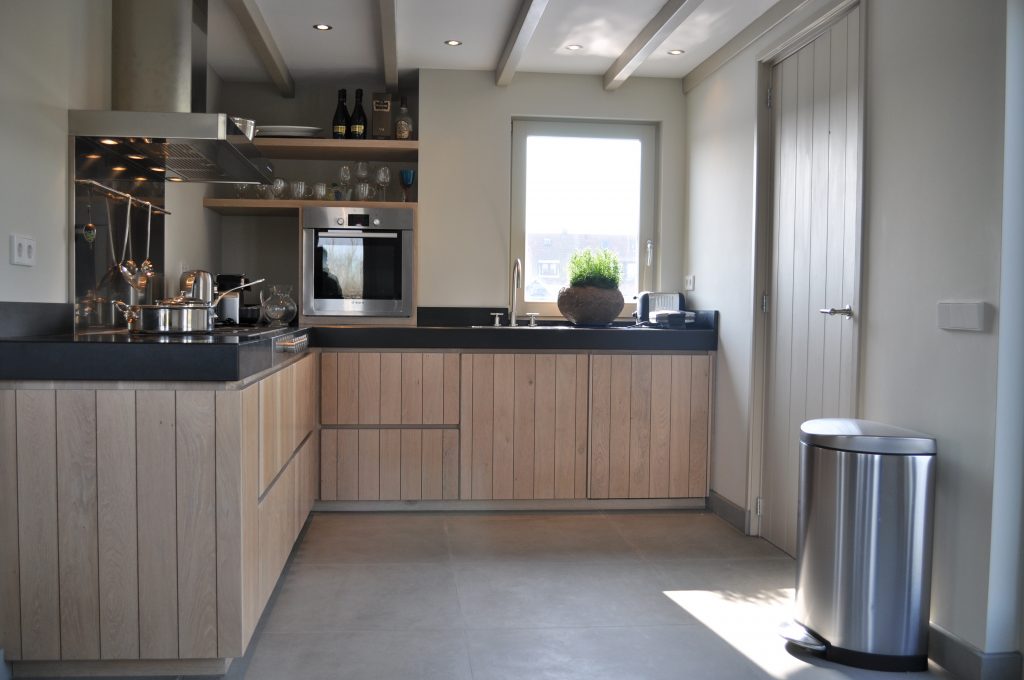 Keuken op maat laten maken
Een keuken op maat laten maken wordt met Eco Keukens een leuke bezigheid. Onze keukens zijn betaalbaar, maar zijn met diverse opties extra uit te breiden. Hierdoor is geen van onze keukens hetzelfde en is deze volledig op uw wensen af te stemmen. Het ontwerpen van de keuken begint altijd met een gezamenlijk oriëntatiegesprek. Hierin worden alle opties besproken en worden al uw wensen op papier gezet. Vervolgens wordt een conceptontwerp uitgetekend, die met u besproken wordt. Hiermee zorgt Eco Keukens ervoor dat de keuken altijd aan uw wensen voldoet.
Voordelen van een Keuken op Maat
Een op maat gemaakte keuken biedt vele voordelen ten opzichte van een standaard keuken:
Elk detail kan worden uitgewerkt naar uw eigen wensen
De materiaalkeuze kan worden overlegd en staat niet vast
Oneindige mogelijkheden in het combineren van kleuren en elementen
Wij maken handig gebruik van opgebouwde portfolio's
Van moderne keukens tot traditionele keukens, alles is mogelijk!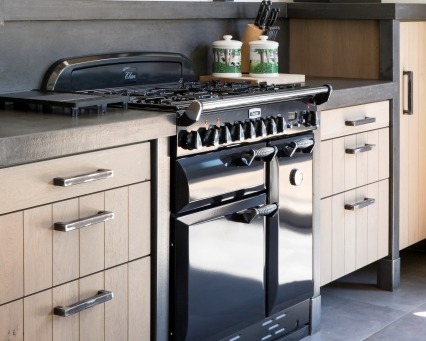 Een keuken op maat wordt volledig naar uw wensen samengesteld en is dan ook uniek. Wilt u meer informatie? U kunt natuurlijk altijd een brochure aanvragen.
Verschillende Keukens op Maat
Wij begrijpen natuurlijk dat het uitkiezen van een keuken moeilijk kan zijn en dat u wellicht behoefte heeft aan een beetje inspiratie! Ook daarom hebben wij hier twee keukenvarianten uitgelicht. Deze stijlen komen vaak voor en worden soms gebruikt om bepaalde elementen te verwerken. Kies welke materialen en aspecten u wilt laten terugkomen en laat uw keuken op maat maken.
Design Keuken maatwerk
Bent u op zoek naar een moderne keuken op maat? Dan is een design keuken absoluut wat voor u! Kenmerkend voor een design keuken is de moderne afwerking met daarbij het gebruik van mooie rustige materialen. Hiermee creëert u een luxe uitstraling in uw keuken. Ook heeft een design keuken vele opbergmogelijkheden. In combinatie met een gladde afwerking en greeploze deuren resulteert dit in een rustige sfeer en oogt de keuken ruimer. Kies voor een design keuken op maat bij Eco Keukens!
Traditionele Keuken maatwerk
Gaat uw voorkeur uit naar een keuken op maat met een nostalgisch of landelijk karakter? Dan bent u ook bij ECO Keukens aan het juiste adres. Wij bieden keukens aan in Landelijke stijl, zoals ze ook wel gevonden worden op het platteland. Kenmerkend voor deze keukens zijn de 'old-school' afwerking. Het gebruik van authentieke houtsoorten en diverse kleursoorten resulteren in een keuken met een warm karakter. De stijl van op maat gemaakte traditionele keukens is uniek en valt in het bijzonder op door de uit het oog springende afwerking met hoekige of ronde vormen.
Afspraak Maken
Wilt u op een kennismaken met een keukenspecialist van ECO keukens om de mogelijkheden van uw droomkeuken door te spreken? Bel dan naar 0592 – 264 038 of vul online het afspraakformulier in. Wij ontvangen u graag in onze showroom in Gieten. Ook kunnen onze specialisten van een keuken op maat vrijblijvend bij u thuis langskomen voor een adviesgesprek!