De
Moderne keuken
is de strakke, hippe keuken die bij elke inrichting past. De inrichting staat bekend om innovatieve bergingsmogelijkheden, een strakke lijnen en moderne materialen in diverse kleurcombinaties. Voor een keuken met moderne stijl wordt een slim ontwerp gecombineerd met slanke stijlen. Zo wordt een indrukwekkende ruimte gemaakt om te koken, eten en te entertainen. Voor het bepalen van de juiste sfeer zijn de kleuren en materialen bepalend. Deze moeten dus goed op elkaar afgestemd worden.
Houdt u van een strakke vormgeving? Dan is deze keuken verreweg de beste optie. Eco Keukens maakt iedere keuken op maat; 100% naar uw eigen wensen. Heeft u inspiratie nodig of wilt u meer weten over de mogelijkheden? Laat u inspireren in onze showroom door onze keukenontwerper en kies voor de meest ideale moderne keuken.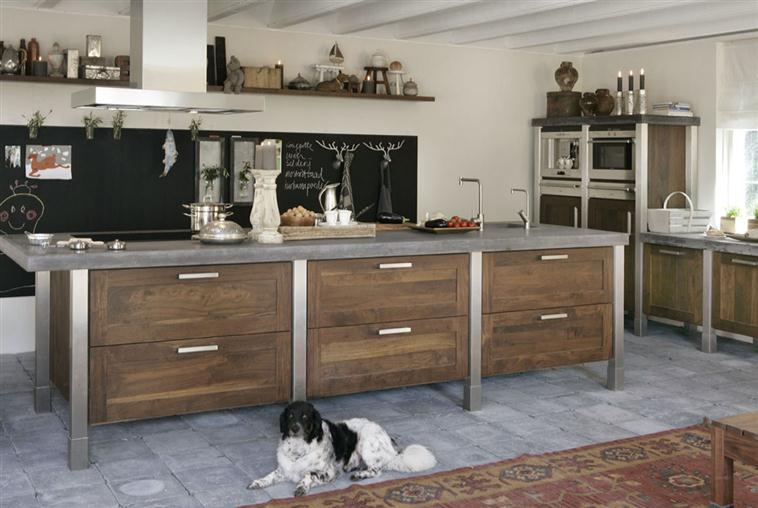 Moderne Keuken – Materialen
De moderne keuken wordt gekenmerkt door vele creatieve materiaalcombinaties, zoals hout en natuursteen. Het hangt allemaal af van uw persoonlijke voorkeur! Van glas tot hout, steen, kunststof of rvs: alles is mogelijk. Dat wil niet zeggen dat ze geen versiering hebben. Wanneer ze dit echter doen, halen ze het uit de natuurlijke kenmerken van een materiaal. Zoals bijvoorbeeld de horizontale korrel van eikenhout wanneer het scheurt, of de natuurlijke schoonheid van marmer.
Maak een prachtige combinatie van de mooiste natuurlijke materialen. Deze keukens maken over het algemeen ook vaak gebruik van een industriële uitstraling. Daarnaast kunt u van Eco Keukens natuurlijk verwachten dat wij altijd veel hout verwerken in onze moderne keukens.  Bent u toch meer op zoek naar een landelijke stijl? Kijk dan eens bij onze Landelijke Keukens!
Voordelen keuken modern landelijk
Bent u aan het twijfelen tussen de verschillende soorten keukens? Natuurlijk kunt u altijd even contact opnemen met onze productspecialisten. Zij kunnen u alles vertellen over de keuken die het beste bij u past. Om uw leven gemakkelijker te maken zijn hier onder de meest bekende voordelen van een moderne keuken overzichtelijk weergegeven:
Voorzien van de nieuwste technologische snufjes
Goed te combineren met een Landelijke inrichting
Functionele keukens (eventueel zonder handgrepen)
Geeft rust en de leefruimte lijkt vaak groter
Dus, bent u ook op zoek naar een op maat gemaakte keuken van Eco Keukens? U kunt ook gemakkelijk een brochure aanvragen om zo een beter beeld te krijgen van de sfeer die bij de keuken past.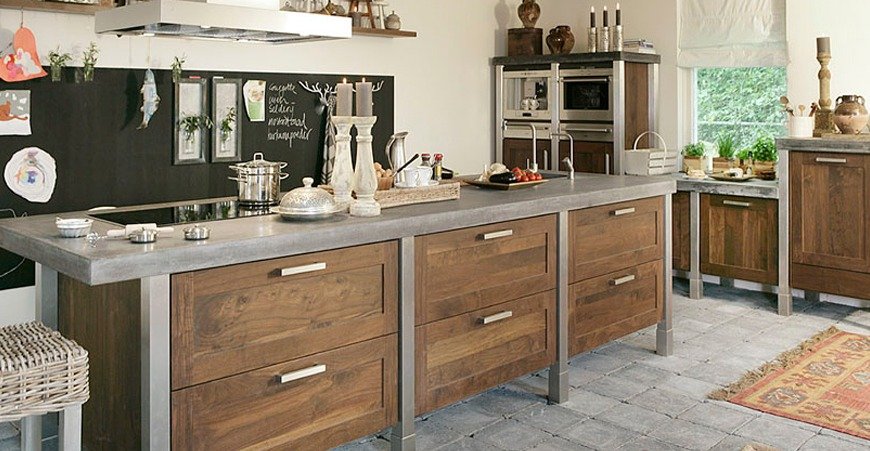 Hoekkeuken modern, of toch iets anders?
Met de Engelse stijl keuken heeft u veel verschillende mogelijkheden. Zo kunt u onder meer een hoekkeuken modern inrichten. Bent u echter meer op zoek naar een keuken waarbij een stukje sentiment een belangrijke rol speelt? Dan is de Oud-Hollandse Keuken misschien wel iets voor u. Vaak terugkomende materiaalelementen van de Oud-Hollandse keuken zijn houten, tegels en metalen grepen. Ook in het kleurgebruik onderscheidt de Oud-Nederlandse zich van de moderne keuken. Veel voorkomende kleuren zijn: monumentgroen, crème of Ossebloedrood. De keukens zijn voorzien van moderne materialen zoals glas of kunststof. Daarnaast creëert u ogenschijnlijk vaak meer ruimte.
Een keuken kopen is een belangrijke keuze voor uw huis, het is namelijk een van de meest bepalende elementen voor de uitstraling van een woning.
Moderne Keuken Kopen
Wilt u een moderne keuken naar eigen wensen en stijl kopen? Wij ontvangen u graag in onze showroom. In overleg met onze keukenontwerper worden uw wensen tot in het kleinste detail op papier gezet en uitgewerkt in een aantal ontwerpen en tekeningen. Net zo lang totdat u uw droomkeuken herkent. Vervolgens gaat de keukenspecialist schetsen op welke plek de keuken het best geplaatst kan worden. Als alles is besproken wordt ter plekke een berekening gemaakt, u weet dus precies wat uw moderne keuken zal kosten.