Is het tijd voor een nieuwe keuken in Emmen? Eco Keukens voorziet woningen al meer dan 30 jaar van prachtige en voordelige op maat gemaakte keukens. Vanaf Emmen is het via de N34 slechts een half uurtje rijden naar dé keukenspecialist bij u in de regio.
Onze showroom staat vol met de mooiste keukens. U kunt echter niet alleen de keukens bij ons komen bewonderen, maar ook alle stijlvolle, geavanceerde keukenapparatuur. Onze specialiteit ligt bovendien bij op maat gemaakte keukens in alle denkbare stijlen. Als u dus graag een unieke keuken in Emmen wilt, dan bent u bij Eco Keukens aan het juiste adres!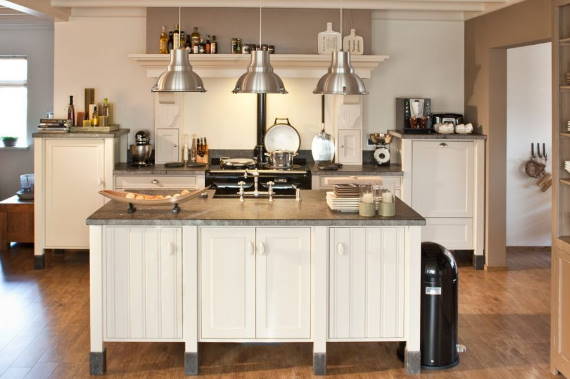 Keuken Emmen: in elke stijl
Kom voor een nieuwe keuken vanuit Emmen langs in de showroom van Eco Keukens en laat u inspireren en adviseren! Ons team bestaat uit gepassioneerde keukenspecialisten die u graag helpen bij het samenstellen van uw nieuwe droomkeuken.
Houdt u van romantisch, of juist van strak en modern? Door de jaren heen hebben wij keukens in allerlei stijlen geproduceerd, zoals:
Industrieel
Landelijk
Engels
Modern
Oud-Hollands
Vindt u het lastig om een bepaalde stijl keuken uit te kiezen? Gelukkig hoeft het een het ander niet uit te sluiten! Doordat wij al onze keukens op maat maken, kunnen wij namelijk zelfs verschillende stijlen met elkaar combineren. Wij adviseren u hierbij ook graag over wat mooi bij elkaar past. Het is dus geen enkel probleem als u verschillende elementen wilt combineren in uw keuken in Emmen.
Alleen de beste apparatuur in uw keuken in Emmen
Uw keuken in Emmen is uiteraard niet compleet zonder goede keukenapparatuur. Een geavanceerd afzuigsysteem, een grote kookplaat, luxe koffiemachine of zelfs een hippe wijnklimaatkast, u kunt het allemaal toevoegen aan uw nieuwe keuken. Bij Eco Keukens bieden wij enkel apparatuur van topmerken als:
AGA
Boretti
Falcon
Miele
Siemens
Bosch
Bora
Met mooie apparaten van deze merken maakt u van uw keuken in Emmen echt het hart van uw huis waar u naar hartenlust kunt koken en bakken of gewoon lekker aan de eettafel kunt genieten van een kop koffie.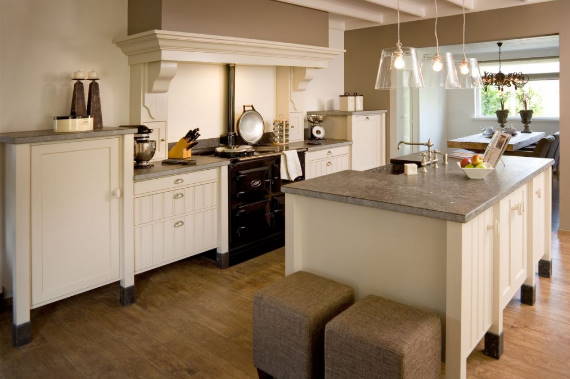 Keukens voor elk budget
Keukens zijn bij ons in verschillende prijsklassen samen te stellen. Zo vindt u bij Eco Keukens altijd een geschikt model dat past bij uw budget!
Dankzij onze jarenlange ervaring kunnen wij uw wensen en ideeën bovendien eenvoudig omzetten naar een concreet ontwerp van uw droomkeuken.
Daarnaast vinden wij het belangrijk om u volledig te ontzorgen. Daarom komen onze ervaren monteurs uw keuken in Emmen en omgeving ook bij u installeren.
De keukenwinkel in Emmen en omgeving
Inmiddels koken mensen door heel Nederland in een keuken van Eco Keukens. Grote kans dus dat we ook in uw regio actief zijn. Voorbeelden van steden en regio's waar wij al meerdere keukens hebben geplaatst zijn:
Geniet u binnenkort van uw nieuwe keuken in Emmen?