Een
keuken met kookeiland
zorgt voor een luxe uitstraling en sfeer. Een keukeneiland zorgt voor een verbinding van de keuken met de woonkamer. Voor veel mensen is deze inrichting een droom. Niet zo vreemd natuurlijk. Hiermee kiest u namelijk voor een plek om te koken, eten en om te werken. Bovendien ziet het er ook nog eens
gezellig
uit. Denkt u na over een keuken met kookeiland? We leggen u graag meer uit over deze keukens.
Wat is een keuken met kookeiland?
Deze keukens hebben verschillende benamingen. Ze worden namelijk ook wel keukeneiland, kookeiland of eilandkeuken genoemd. Over het algemeen houden wij het bij keuken met kookeiland. We leggen u graag uit waarom. Bij een keuken met eiland staat de kookruimte en een keukenblok volledig los van de wanden. Daarnaast bevat het een keukenblok die tegen een wand is geplaatst. Uiteraard kunt u er ook voor kiezen om de keuken enkel uit een eiland te laten bestaan. In dat geval gaat het dan om een eilandkeuken.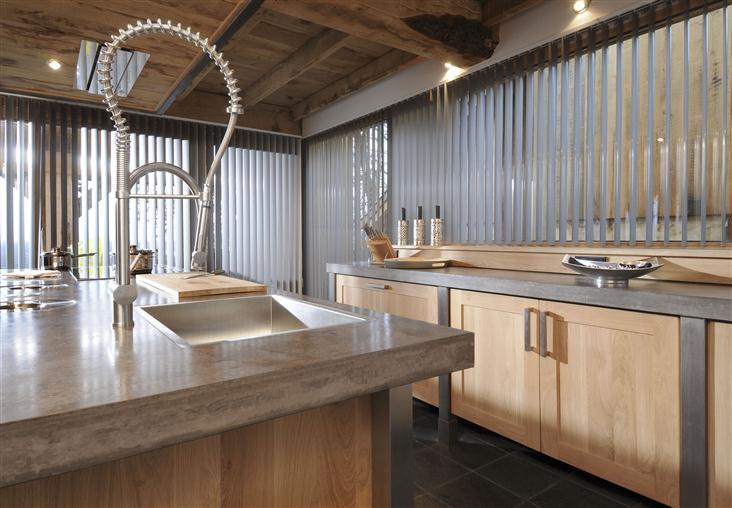 Wanneer het eiland is voorzien van een gasfornuis of gasstel, en het eiland dus wordt gebruikt om te koken, wordt gesproken van een kookeiland. Zit er alleen een spoelbak in? Dan gaat het om een spoeleiland. Hierin heeft u dus de keuze uit verschillende indelingen. Veel mensen kiezen echter voor een keuken met kookeiland. Waar u ook naar op zoek bent, bij Eco Keukens is alles mogelijk. Wij zorgen er samen met u voor dat het kookeiland bij uw inrichting en wensen past.
Gezellig samen koken met een eiland als keuken
Een groot voordeel is dat u kiest voor een open keuken. Een van de beste aspecten van het hebben van een kookeiland met een ingebouwde fornuis, is dat het de keuken een meer sociale en open ruimte maakt. U kunt bezig zijn met koken zonder uw rug te richten naar familie en vrienden!
Er zijn veel verschillende manieren om een modern kookeiland aan te passen, niet alleen met een ingebouwde kookplaat of fornuis, maar ook met allerlei accessoires of slimme opbergoplossingen. Denk maar aan uw levensstijl in het algemeen en de manier waarop u van plan bent om het kookeiland te gebruiken.
De kookplaat kan behoorlijk wat ruimte innemen, vooral als u geen ruimte heeft voor een super groot kookeiland. Dat kan ervoor zorgen dat u geen werkruimte hebt voor het voorbereiden, schoonmaken en andere dingen.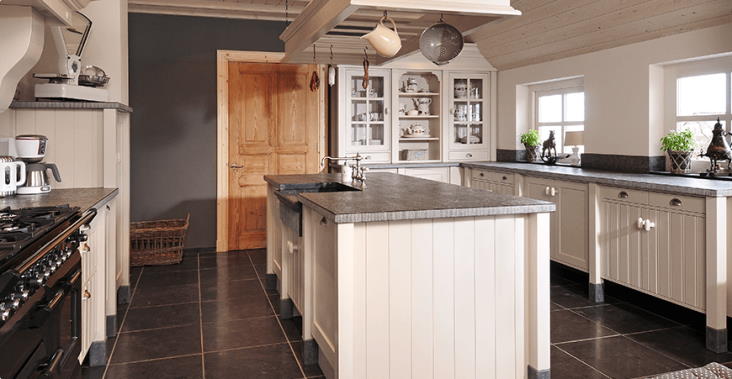 Keuken met kookeiland van Eco Keukens
Wilt u net als veel anderen een complete keuken met eiland? Dan bent u bij Eco Keukens aan het juiste adres. Wij hebben tientallen jaren ervaring in het ontwerpen, fabriceren en samenstellen van op maat gemaakte keukens. De eilanden zelf zijn te leveren in een breed scala aan stijlen en maten.