Zocht u op: "Keuken Tynaarlo", maar kreeg u geen keukenwinkels met een passend aanbod voor u? Wij kunnen u dan zeker verder helpen. Eco Keukens is gevestigd in Gieten, wat slechts 20 minuten rijden is vanuit Tynaarlo. Een bezoek aan onze showroom is het zeker waard.
Waarom moet u naar onze keukenwinkel komen? Wij leveren altijd een op maat gemaakte keuken. Er zijn ontzettend veel mogelijkheden en stijlen om uit te kiezen. Voor u is de kans dan ook groot dat u een keuken krijgt die aan al uw wensen voldoet. Heeft u vragen of wilt u advies? Bel dan gerust! Ga nu voor uw op maat gemaakte keuken, Tynaarlo uit en kom naar onze keukenzaak!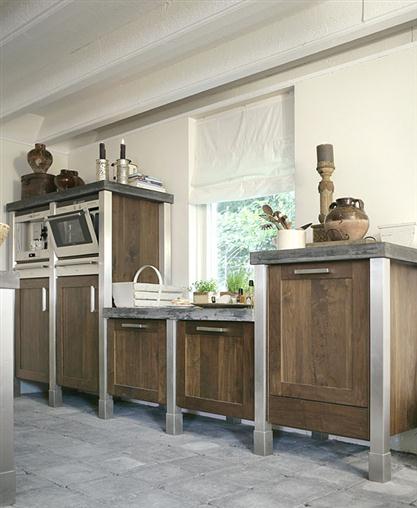 Voor uw nieuwe keuken Tynaarlo uitrijden
U vindt in onze keukenzaak niet de doorsnee keukens die u wellicht gewend bent. Bij ons kiest u voor maatwerk, waar andere keukenzaken standaard opstellingen hebben. Alles wordt met de hand gemaakt en in samenspraak met u.
Wilt u een keuken in houten-, klassieke- of landelijke stijl? Wij zijn gespecialiseerd in veel verschillende stijlen. Wilt u niet voor één stijl kiezen? combineer ze dan. De mogelijkheden zijn breed en dit is slechts één van de reden waarom u Tynaarlo moet verlaten voor een keuken van Eco Keukens. U vindt onze keukens in de volgende plaatsen:

Ruim aanbod aan kleuren, apparaten en materialen
Wij werken enkel met kwaliteitsmerken en materialen. Hierdoor kunnen wij u garanderen dat uw nieuwe keuken jarenlang meegaat. Onze keukens worden uitgerust met apparatuur van topmerken als: Bora, Siemens, Bosch, Miele, Falcon, Aga en Boretti. U zult zeker niet de eerste zijn die vanuit Tynaarlo naar onze showroom komt. Wij zullen u helpen bij het samenstellen van de best passende keuken.
Keuken Tynaarlo kopen
Wilt u een keuken in Tynaarlo van hoge kwaliteit? Maak een afspraak en kom langs in onze showroom. Ga in gesprek met onze specialisten onder het genot van een kop koffie en wie weet gaat u naar huis met een nieuwe keuken van Eco Keukens. Om een afspraak te maken kunt u bellen naar 0592 794 756 of mail ons op info@ecokeukens.nl. Rijdt u voor uw nieuwe keuken Tynaarlo uit?