Klassieke keuken
De klassieke keuken staat bekend om een elegante en luxe uitstraling. Bij het woord klassiek moet u daarom niet denken aan oud, maar eerder aan een warmte en sfeer. De nostalgie is terug te zien in de stijl van vroeger, maar dan met moderne apparatuur. De klassieke keuken op maat kenmerkt zich door warme kleuren, hout, symmetrie en ambacht. Exclusiviteit en maatwerk is waar Eco Keukens zich in specialiseert.
Een nieuwe keuken in klassieke stijl is een grote investering waar u goed over nadenkt. Wij kunnen ons voorstellen dat u niet precies weet welke keuken bij uw woonstijl past. Onze keukenspecialisten gaan met u de diepte in, om samen het gewenste resultaat te bereiken. Voor inspiratie kunt u een bezoekje brengen aan onze showroom, waar u een indruk krijgt van de vele mogelijkheden die wij bieden.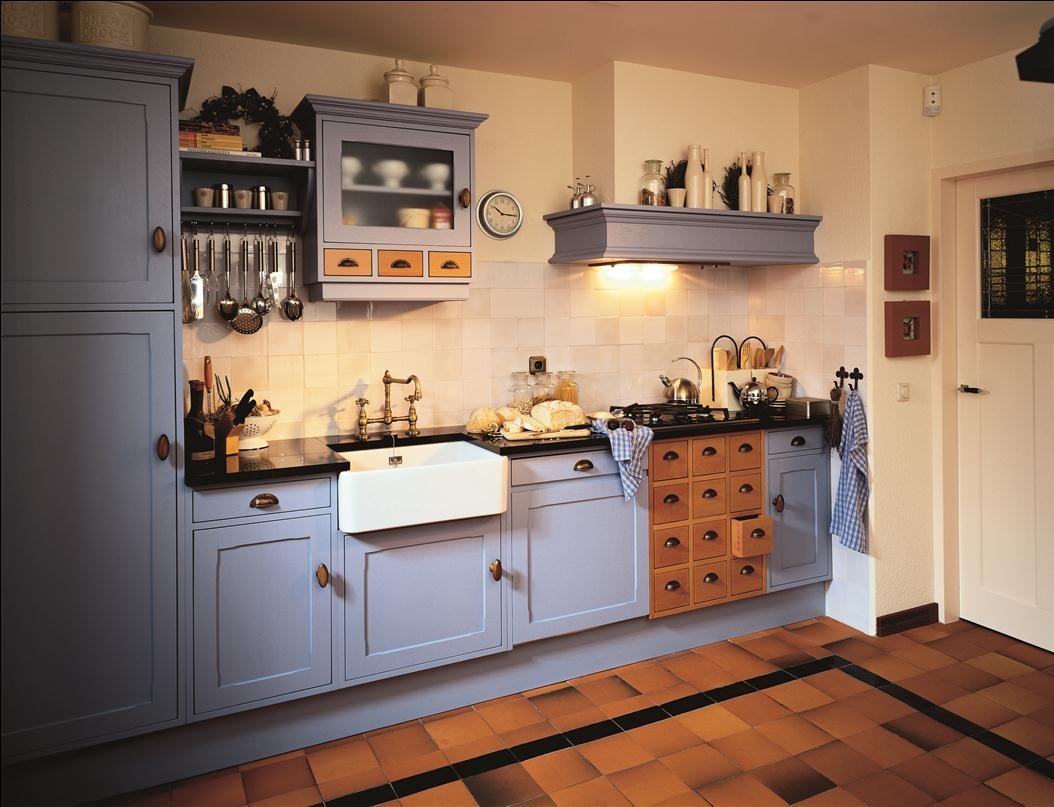 Klassieke keukens op maat
Eco Keukens is in de afgelopen 35 jaar uitgegroeid tot een prachtig, ambachtelijk bedrijf. Met een eigen werkplaats en uitstekende vakmensen doen wij er alles aan om uw klassieke droomkeuken op maat te creëren. Zo kiest u zelf de materialen en kleuren, waardoor ieder resultaat uniek is. Alles wordt precies opgemeten en afgestemd op de ruimte van uw keuken. Van keukenkastjes tot aanrechtbladen, wij zorgen dat het past.
U wilt natuurlijk dat de klassieke keuken bij de rest van uw huis past. Hoe u de keuken in balans brengt met uw interieur, kunt u tijdens een vrijblijvend adviesgesprek met één van onze keukenspecialisten bespreken. Wij nemen ruim de tijd om u vakkundig te adviseren en eventueel een handgemaakte 3D-schets te maken. Zo gaat u naar huis met een compleet ontwerp van uw klassieke keuken en de geschatte prijs.
De klassieke kenmerken in een keuken
Iedere woonstijl kent zijn eigen kenmerken. De klassieke woonstijl is sfeervol en zorgt voor een nostalgische uitstraling. Het authentieke karakter in een keuken kent de volgende kenmerken.
Keukenbladen van marmer
Porseleinen wasbakken
Warme kleuren
Gouden/zilveren/bronzen kranen
Handgrepen met accenten
Warm licht
Massief hout
Een gezellige keuken met kookeiland
De klassieke stijl in een keuken wordt vaak geassocieerd met een luxe uitstraling en huiselijkheid. Hierbij kan een kookeiland de keuken net dat beetje extra geven. Samen ontbijten midden in de keuken, dineren met vrienden, of een borrel drinken. Het kookeiland dient niet alleen om te koken, maar het vervult ook een sociale functie die uitstekend bij de authentieke sfeer past. Wij kunnen het kookeiland aanpassen naar uw wensen, zodat het perfect aansluit bij de klassieke stijl van uw keuken.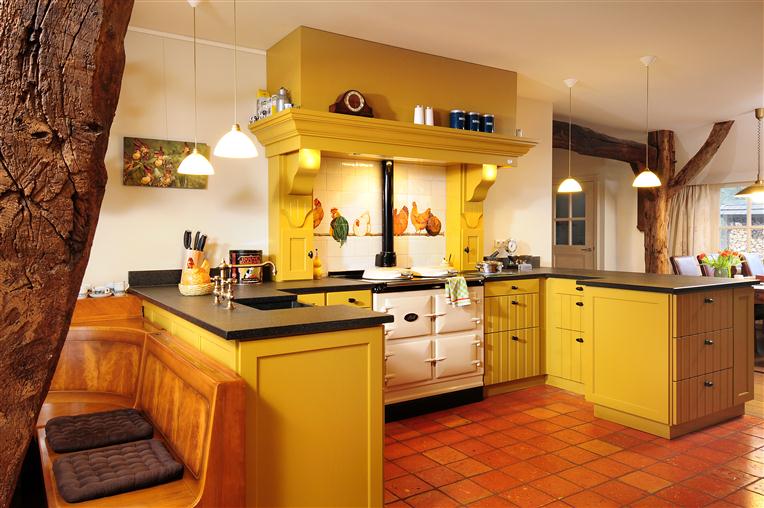 De voordelen van een klassieke hoekkeuken
Een klassieke hoekkeuken is om meerdere redenen een goede keuze. Zo is dit ontwerp ideaal voor een kleinere ruimte, omdat u door de L-vorm twee keer zoveel plek krijgt om keukenbladen te plaatsen. Dit vergroot niet alleen de plek waar u kunt koken, maar het levert ook veel kastruimte op. Niks is vervelender dan een rommelige keuken en met genoeg opbergruimte wordt dat verleden tijd. Omdat Eco Keukens alles op maat maakt, kunnen de werkbladen gemakkelijk naar uw wens aangepast worden. Deze indeling creëert een gezellige ruimte voor een eettafel, waardoor de klassieke hoekkeuken ook voor grotere ruimtes goed werkt. Zo blijft het toch knus en sfeervol. Is dat niet waar u naar zoekt in een klassieke keuken op maat?
Een klassieke keuken kopen bij Eco Keukens
Veel mensen zien de keuken als de gezelligste plek van het huis. Daarom wilt u goed geadviseerd worden, zodat de keuken met klassieke elementen die u koopt helemaal naar wens is. Kom langs bij Eco Keukens om te bespreken wat er mogelijk is om de keuken van uw dromen te combineren met de klassieke stijl. Wij hebben ruim 35 jaar ervaring als keukenspecialist en we doen altijd ons uiterste best voor u. In onze indrukwekkende showroom kunt u inspiratie opdoen. Uiteraard kunnen wij alles voor u op maat maken. Onze ervaren keukenontwerpers staan iedere dag voor u klaar om de mogelijkheden te bespreken. Desgewenst laat u één van onze ontwerpers de keuken in klassieke stijl voor u schetsen, zodat u een beeld krijgt bij de plannen. Kom langs voor een afspraak, bel naar 0592-204593 of vraag een brochure aan en kook binnenkort in uw klassieke keuken!